I didn't update the picture shots with firmware 2.31 last month, now there's 2.35 released this week. Since it's a minor update, plus a little feature update, I just combined thses two together...
The firmware 2.3x brings DTS-HD master audio and disc auto resume feature update on audio/video side; a complete new PSN store, the capability of capturing game and uploading to youtube on the network side. Since I don't have an HDMI receiver, this update doesn't have any benefit... This is also the reason why I'm not so enthusiast about this update. On the DVD/Blu-ray resume feature, it sort of worked in firmware 2.20 with no resume if you're in the menu, now in firmware 2.35 it starts to play the first title if you stop in the menu previously... Not the ideal way of resuming, but better than starting all over again; blu-ray side, it still only support non bd-j titles and bd-j titles with pre-authored bd-j titles with resume support.
Screen capture from The day after tomorrow:
Screen capture from Ice age the melt down: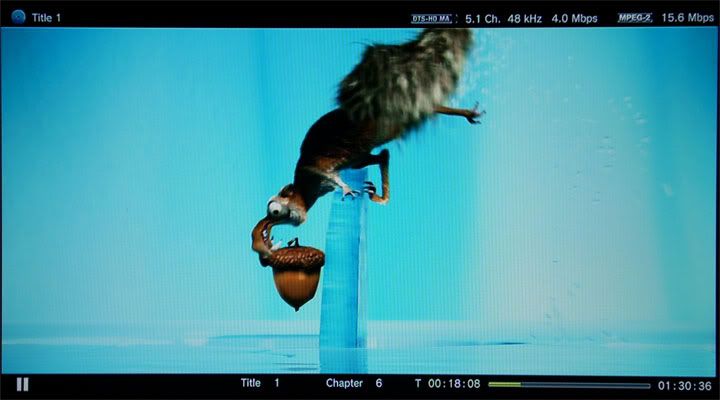 And here is SONY MDR-7506 purchased last month, got it for someone...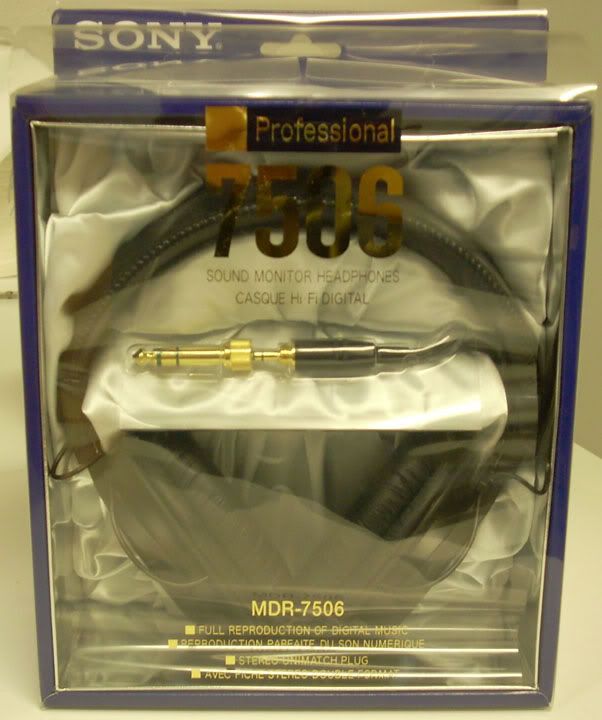 The back: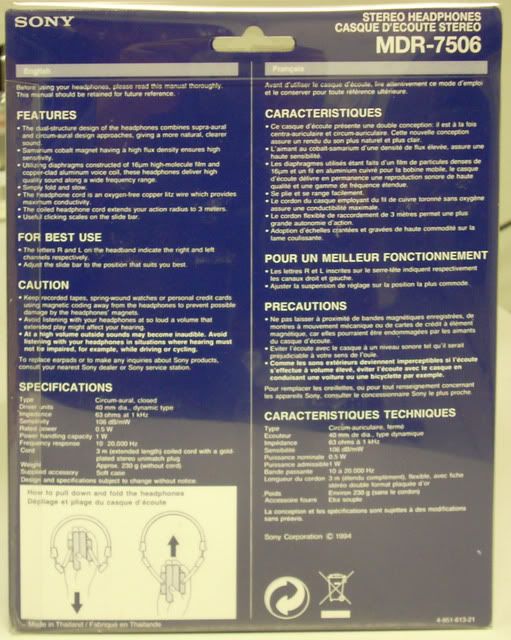 7506 with my V6 side by side, although the only difference between these two is the gold plated plug on the 7506.