Apparently the Blu-ray writers price aren't going down as I had hoped (well, just for Pioneer BDR-205 I had wanted). But I got a USB 3.0 setup for cheap totally unexpected. I did some initial testing, and the results are very impressive – the drive performs as fast as internal SATA connection!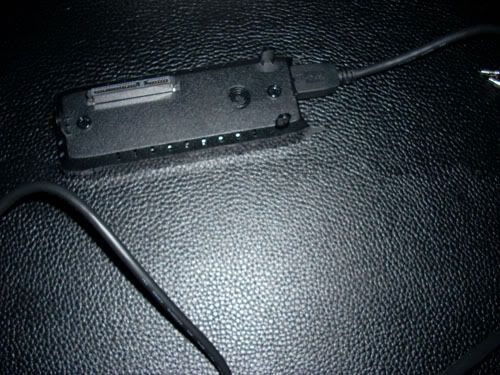 The setup I got consists of an EVGA USB 3.0 PCI-E card utilizing NEC chips and a Seagate USB 3.0 go-flex adapter which can be used on either Seagate drives OR any desktop drives.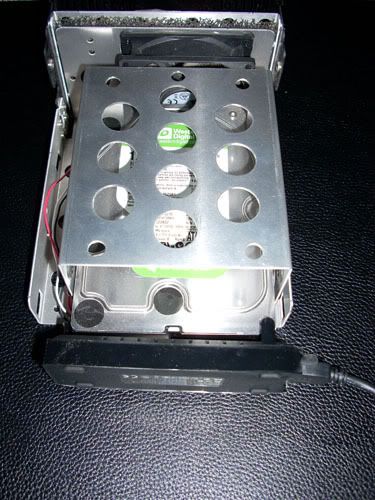 So to make this combo work, all you need is a bare drive, there is NO enclosure involved here. I personally preferred this way since I got my HDDs mainly for backups, I don't need constant access, but I DO need quick and convenient access. So this setup suits my needs well.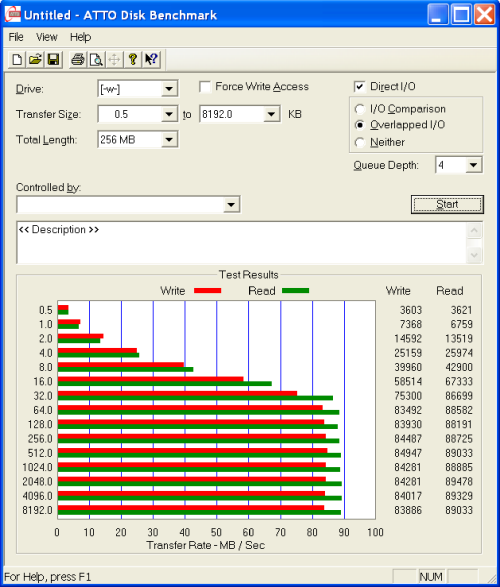 Here is the tests I've done today with ATTO Disk Benchmark. The drive tested is a WD green 1.5TB drives, very certain it's the EARS series with the 4k advanced format… The read speed approaches to 90MB/s, and the write speed approaches to 85MB/s.
An internal SATA II connected Samsung 1TB F3 drive for comparison, the read speed actually beats it.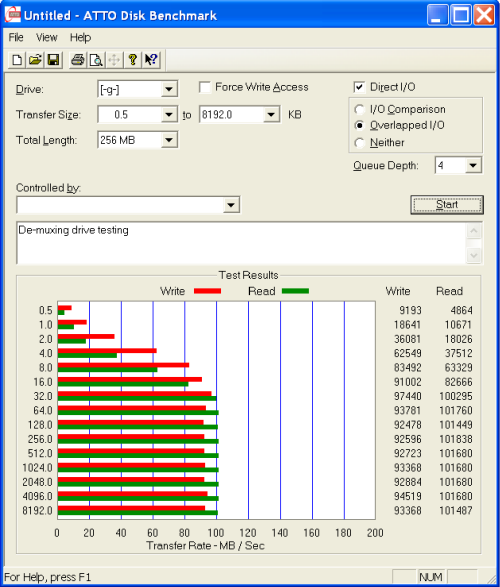 An internal SATA II connected WD Black 750GB drive for comparison, this drive rated fastest during all of the tests.

So from the testing scores, I'm quite impressed. The real world speed reflects the tests as well. I tried to copy a 30GB file, it takes about 10min to transfer, which is a HUGE improvement over the USB 2.0 connection.
Lastly the 1TB expansion drive from Seagate is a USB 2.0 external HDD that doesn't require a power adapter. The size is a bit larger than most portable drives I've seen. But it's 1TB, it's USB powered, and it's not that expensive than a 3.5" internal drive. I'm happy with this Black Friday item so far. Just have to mention it here since it's on the desk in the photo above.