My semi-professional DVD and Blu-ray Disc reviews crammed with pictures! Reviews start from new to old.

DVD Reviews:

Blu-ray Disc Reviews: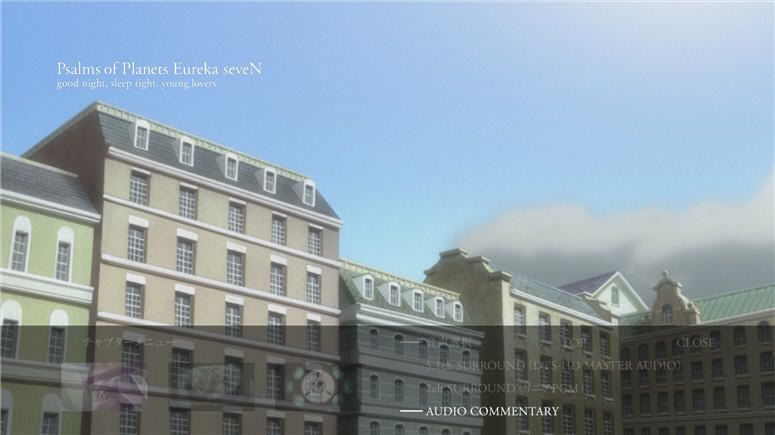 First of all, the updating frequency has been slowed down. From July to the end of August, we got six extra videos, but in September, we got nothing. Now in October, we got an audio commentary for the movie. Let's see how the implementation of this audio commentary goes.
| | |
| --- | --- |
| | The disc is released by Bandai under their premium label Honneamise. So how's the experience different from the previous US Hollywood based BD-Live? Here is the report. This post also touches upon the menu, etc, with a focus on the BD-Live features, I guess. |
| | |
| --- | --- |
| | プラネテス, Planetes Blu-ray Box is the first full featured BD-J title from Bandai Honneamise, looks like Bandai has finally got the Java stuff together. |
舞-HiME COMPLETE (Mai-HiME) Blu-ray BOX

| | |
| --- | --- |
| | 舞-HiME COMPLETE (Mai-HiME) Blu-ray BOX is the first TV anime title released in Japan to feature Chinese Audio that I'm aware of. |
| | |
| --- | --- |
| | The second disc size is 25.6 GB, Video is 1080p 24fps, and audio is 1600K Dolby TrueHD 5.1 and 1536K LPCM 2.0. Last episode also has a commentary track but I haven't listened to it yet. The two episodes here look better than the first disc, colors are better, object and backgrounds are better defined... There is a 13 min seiyuu interview. The video is 1080i with a high bitrate transfer, but it looks rather soft, almost like from some home video. |
FUNimation BD review Part III: Samurai 7 Blu-ray Box

| | |
| --- | --- |
| | The first TV series on Blu-ray by FUNimation seems a little underwhelming to me, especially for the video quality issues. I don't think this release could justify the name of Blu-ray. I would suggest a rental first, start from episode 6 to see if the bandings are issues to you as they are very very distracting for me. |