So I finally ordered these 22mm thick
6 Disc Blu-ray cases
. These are pretty much a double case with two flaps on each side to make the total 6 holders. There is booklet holder, but it won't let you put very thick booklets. Overall the build quality seems pretty decent, but they are pricey.
The Blu-ray logo is stamped only, there's no silver engraving like the retail ones. But I'm OK with it. If you are so desperate to have the silver logo, I guess maybe a silver sharpie will do?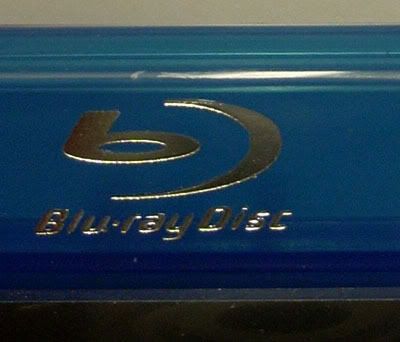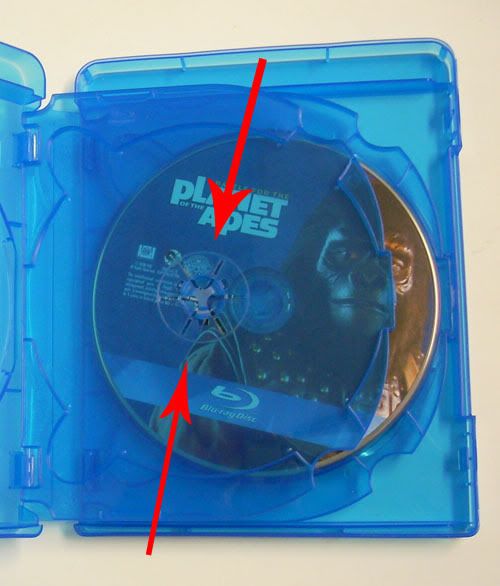 The hub does not feature a push button type. I don't like this design since they require you to apply force on both sides evenly to get the disc out. But once you figure out the trick, it's pretty easy to remove the disc. Many retail cases use this type too unfortunately.
The one I ordered is a 5 case bundle. I'm currently using one of these to hold the
Planet of the Apes 40th Anniversary collection
(5 discs) since the original packaging uses rubber holders… I would like to fill the empty one with the 2000 remake, but I'm waiting for a better release… Oh, I still need to make a cover…
Here is a Photoshop template I created, 300dpi. Note that the total wrap around width for the case is 279mm, while the standard A4 paper is also 279mm! This means you need to print the entire paper without edges! I haven't figured out how to print it without any margin on my printer (EPSON Artisan 725), the boarderless option only zooms the entire image…
Lastly, let's look at a pathetic Eco green case some studios been using lately…