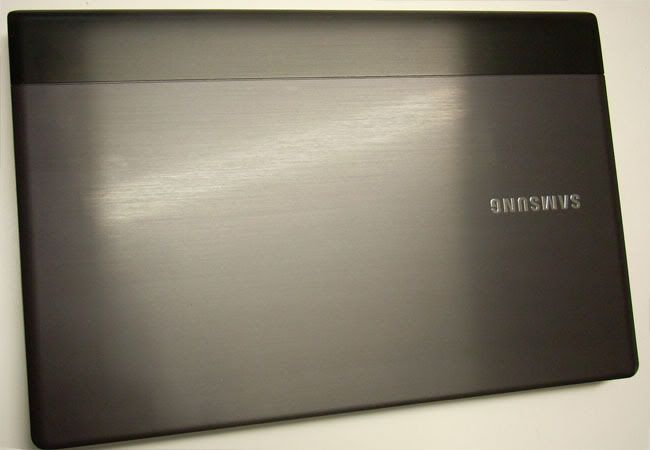 Another notebook bought for other people. This time it's an ultraportable.
Here are some spec from Amazon:
Product Features
2.30 GHz Intel Core i5-2410m "Sandy Bridge" dual-core processor
4 GB of installed DDR3 RAM
500 GB SATA hard drive
12.5-inch LED-backlit widescreen display, Intel GMA HD graphics
Microsoft Windows 7 Home Premium
Processor, Memory, and Motherboard
Hardware Platform: PC
Processor: 2.3 GHz Intel Core i5
Number of Processors: 2
RAM: 4 MB
RAM Type: SODIMM
Hard Drive
Size: 500 GB
Type: Serial ATA
Cases and Expandability
Size (LWH): 11.77 inches, 7.7 inches, 0.98 inches
Weight: 3.09 pounds
Well, this Samsung is the first ultraportable notebook I've ever used. Model number is Samsung NP350U2B-A01. Here is my initial impression about it after using it for around 10 hours. The size is between the popular 12in and 13.3in. The weight is around 3lb which is pretty light IMO. And it's under 1in thin.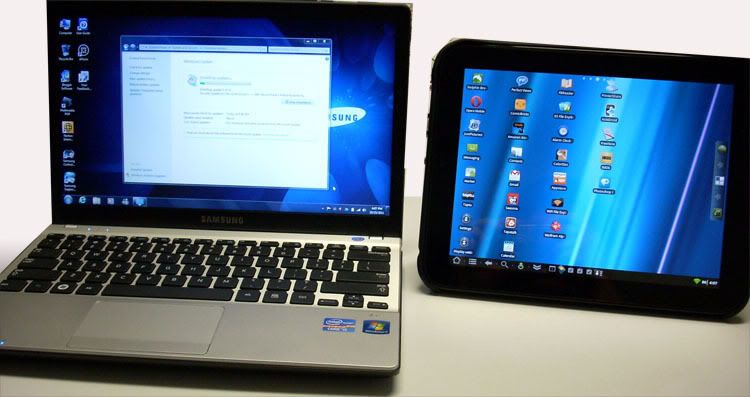 In comparison with an HP touochpad.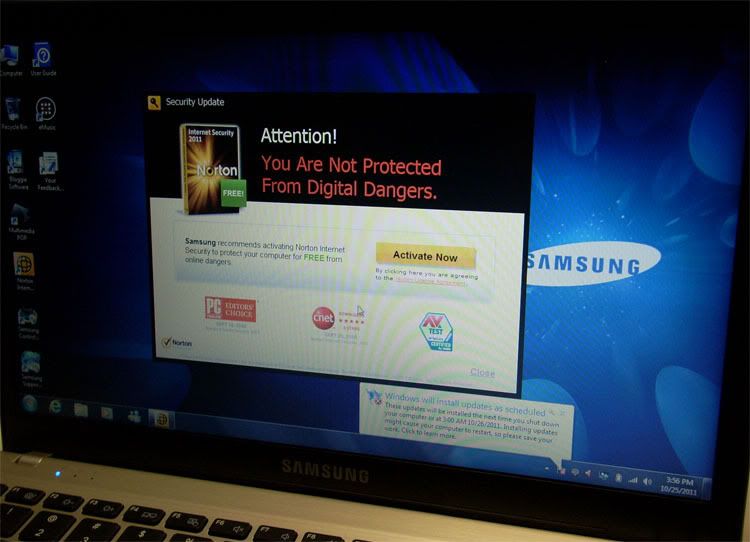 Now the screen does have anti-glare coating, which made it easier to view under sunlight or rooms with lots of ambient light. The screen has a standard 1366*768 resolution, good enough for such a small screen IMO. The highest brightness is the not as bright as other laptops I've used. But it does the job. Overall color reproduction seems decent. There is a webcam on the bezel as well. But the mic is underneath the keyboard as seen below unlike majority of the laptops which have these two built next to each other.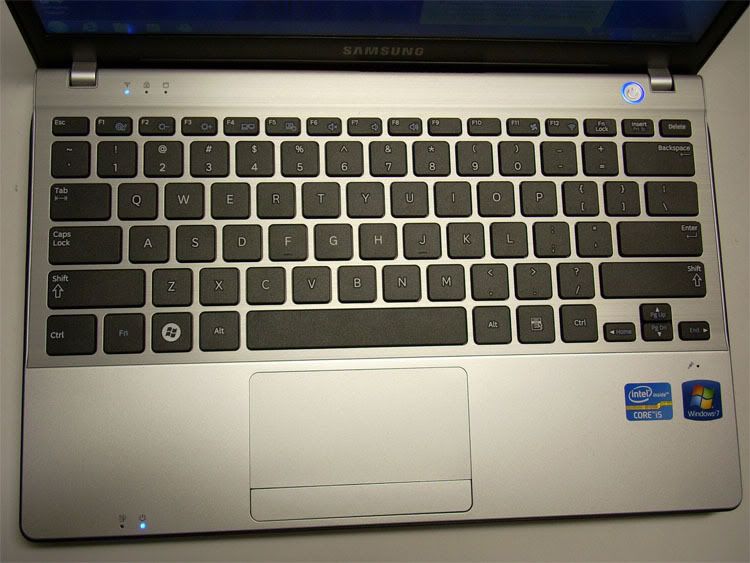 There's no backlight on the keyboard. The thing I don't like about this keyboard layout is that there are no dedicated pg up and pg dn buttons, instead you have to press Fn combo key to get them. The touchpad is pretty sensitive out of the box, I don't have to do any adjustment for sensitivity. But it doesn't have vertical/horizontal scrolling enabled out of the box…. I have to enable it in the software.
Also as you can see, there are a few LED lights on the keyboard/palm rest area. Good thing is they are blue and not super bright, which is very good for use under dark room. Bad thing is that once you close the lid, you can't see any of these status LED, including the power charging and ON/OFF LED… Also there are no dedicated wireless on/off switch. The laptop claims a 3s quick start feature which from closing the lid to sleep mode to opening the lid to OS, it requires only 3s. From the testing I got, it seems work well, but I don't have any heavy software running in the background. Also not sure if there needs to be some Samsung specific software to make it work.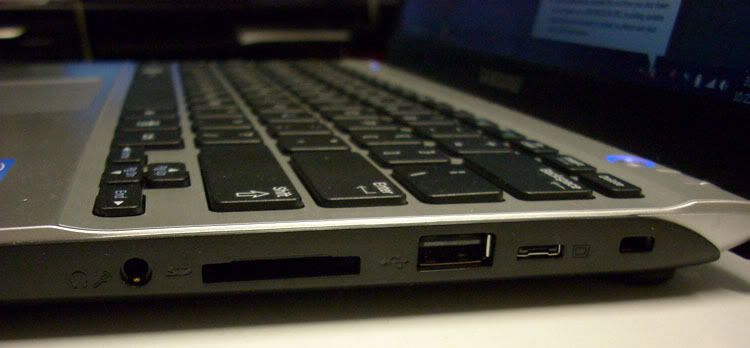 Move on to the expansion slots, on the right side, it has earphone/mic, SD card reader, 1xUSB 2.0 port, 1 VGA port (comes with adapter), and a Kensington slot. The audio chip is a Realtek chip with some Samsung custom plug-in throw in. There are two speakers underneath the laptop, at the front palm resting area. The sound quality is bearable. They aren't very loud though.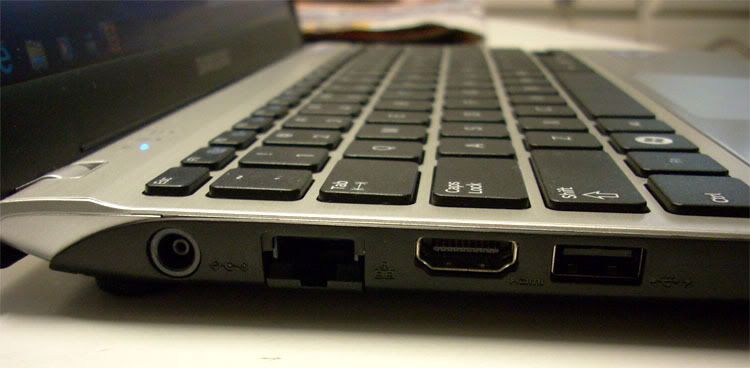 On the left side, it has power plug, LAN port (not sure if it's a gigabit port), HDMI, and 1x USB 2.0 ports. The HDMI is provided by the onboard Intel HD 3000 graphics.
For wireless connection, you get the standard wifi b/g/n (I think it's an Intel chip), and Bluetooth 3.0. For some reason you can't turn off Bluetooth permanently, you can turn it off via Samsung's software control panel, but the next time it reboots, the Bluetooth radio turns on automatically.
As an ultraportable, this notebook doesn't have an optical drive. But ironically Samsung does provide a recovery disc. I haven't seen recovery disc for the past few years now…
The battery lasts about a good 6hr after a first time fully charged. The power brick is pretty small and portable. It has PowerPlus Battery, a similar technology as SONY's Battery Care function where it charges the battery upto 80% full, and able to retain the charges for upto 1000 times.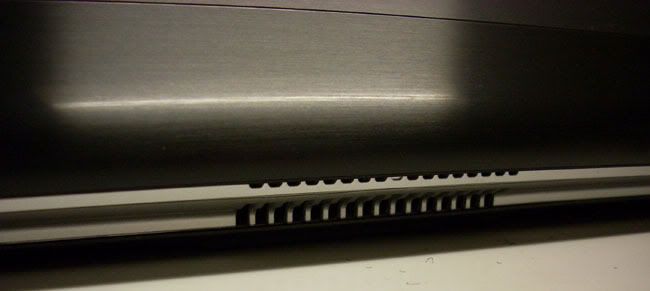 Up until now, you must be wondering where's the fan? Well, it's behind the machine. It generates very little heat, and is very quite. Out of the box, the power scheme is using Samsung's optimized power scheme. There is an even quieter mode which can help with the battery time too.
It comes with a 500GB HDD, upon starting, it gives you the option to partition the drive which is very nice. The minimum size you can set for the C drive is 50GB.
The OS is the standard win7 Home Premium 64bit, preloaded software is minimal, the only nag software is the Norton antivirus.
Packed with an i5 2nd gen CPU, and 4GB DDR3 memory, the overall operation is quite snappy. But due to the time I have, I only tested windows experience index which seems pretty high except for the graphics, windows media center, and youtube video.

Conclusion:

For the short period of time I tried this machine, I seem to have no issues with it. I hope it stays the same way, still a bit worry about Samsung quality though since its laptop line is pretty new. The only concern I have is the status LED are not visible once the lid is closed, so that you don't know exactly if the machine is running or not since the heat generation is minimal. As far as ultraportables are concerned, I think the battery life is solid for its 6 cell battery.