So I got the Samsung HM3700 Stereo Bluetooth Wireless Headset for the Christmas. It's a versatile bluetooth headset that sets it apart from traditional mono Bluetooth headset. Here is my brief review: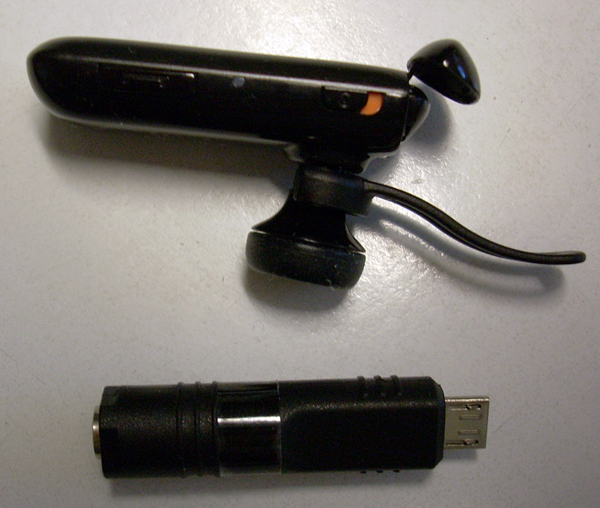 The headset kit comes with a regular mono Bluetooth headset (microUSB), a stereo headset with microUSB connector, a microUSB to 3.5mm convertor for use with ANY headphone, several ear clips / one T-shirt clip, and a microUSB charger.
The headset also comes with voice guide and multi-point support (upto 2 devices), and you can download Android app to use with the smartphone.
I'm paring it with my BlackBerry PlayBook. It works pretty nice. The only function it's missing is the Audio/Video Remote Control Profile (AVRCP) controls, aka the previous/next song switching button. Otherwise it fits my needs exactly. The audio quality is pretty decent although BT uses lossy codec.