So basically, the stuff here continues my journey on R1 artbox/collectibles. Purchase decision are made on pretty much on past purchases, which I haven't been buying much stuff for more than 6 months now. Most of the stuff are from Rightstuf since there's a blow out sales going on. Some bargain bin items have finally reached the price I think is good enough.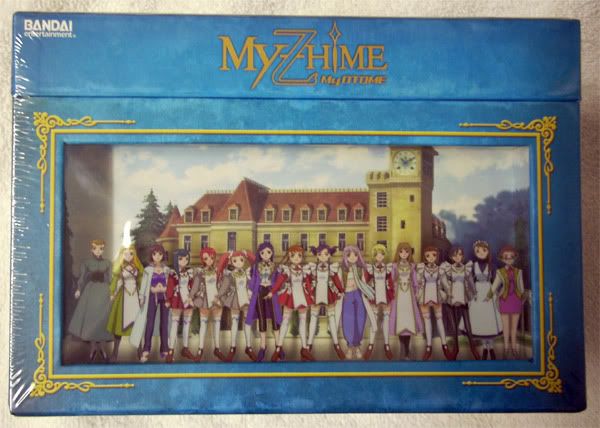 First up is My Otome Vol.1 with the artbox. I just finished re-watching all the Blu-ray releases of the HiME series (that is including My Hime, My Otome, My Otome Zwei, and My Otome 0 s.ifr). So it's a pretty good time to get the Otome box since I already got the not so well done My HiME box (due to air bubbles?)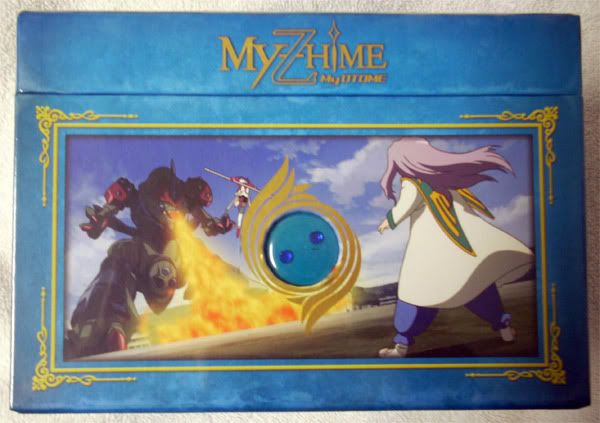 This box is the exact same style as the My Hime box, minus the air bubble issue. The art work used here could be better though…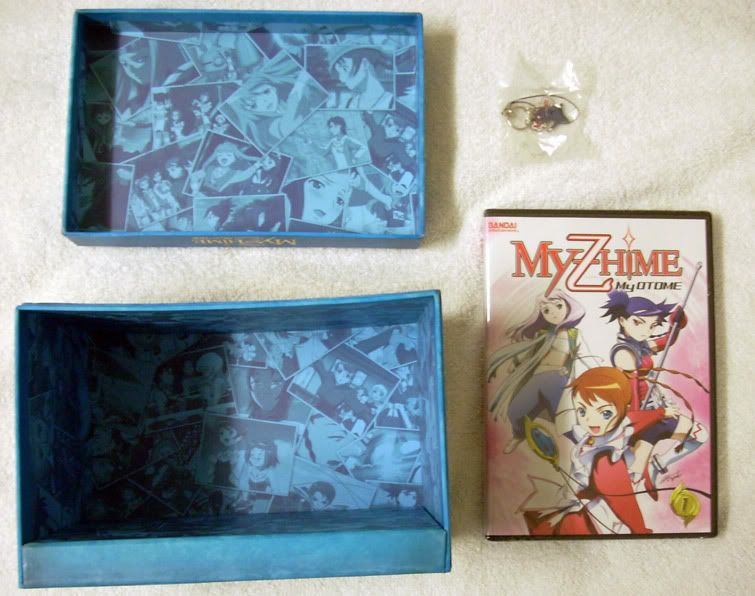 The box has volume 1 of the series, and a phone strap featuring Mikoto the cat… The inside has various art just like the previous My Hime box.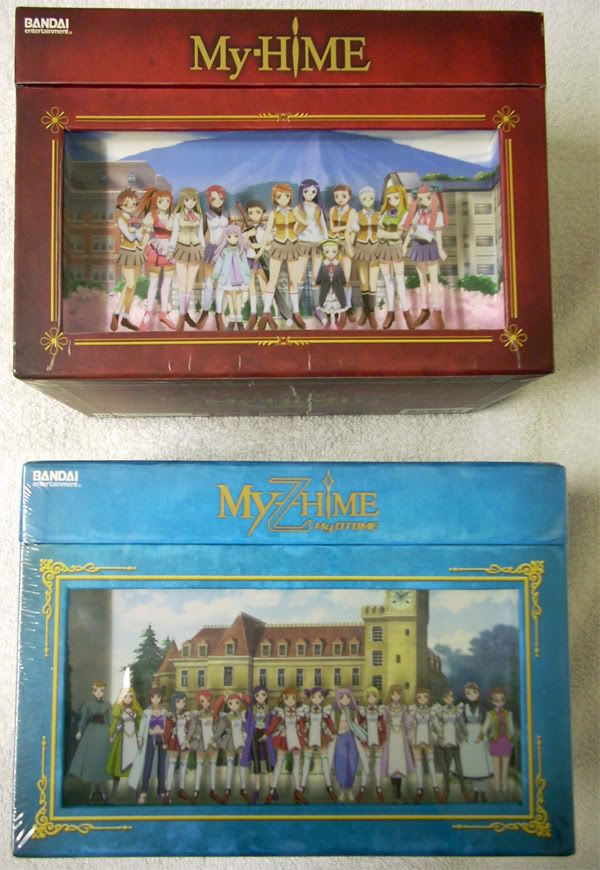 My Hime vs. My Otome. Some characters such as Mai and Mikoto are left out in Otome… I could forgive them for left out Mikoto, but missing Mai Tokiha is absolutely a crime!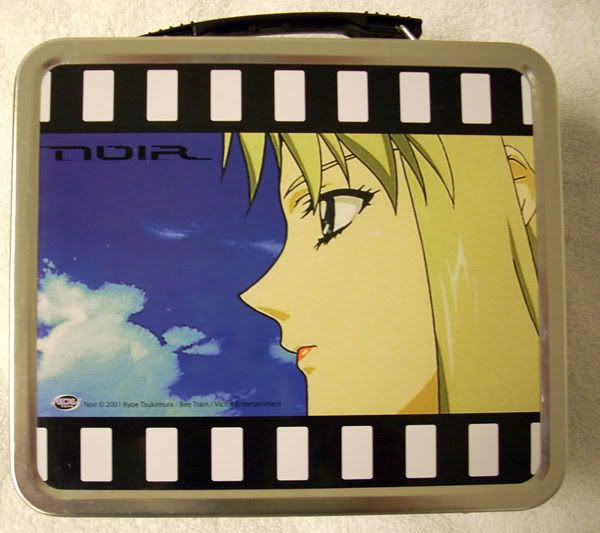 Next up is Noir lunch box. Since it's under $5, I grabbed it… Noir is not my genre of show though. It left somewhat bad taste after watching it…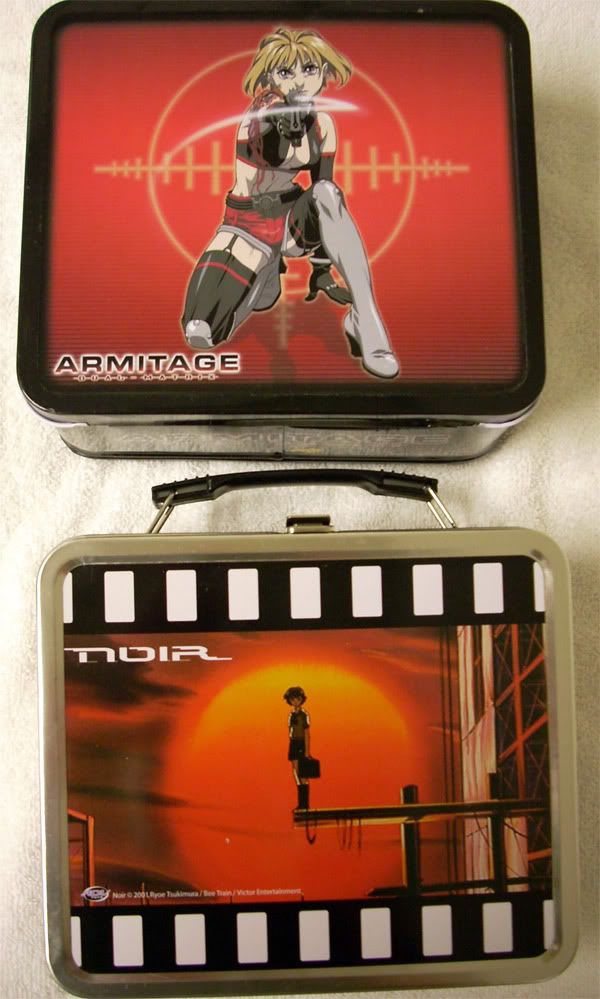 Since I already have the Armitage Dual-Matrix lunch box, I have some expectations on this one. It turns out it's the exact same style as Armitage one, just different images.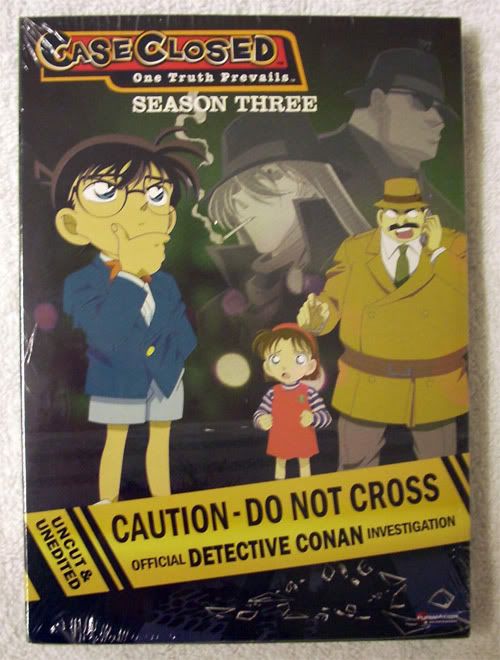 Move on to Case Closed, aka Detective Conan. Season 3 the original release is on sale for under $15. I grabbed it unhesitantly.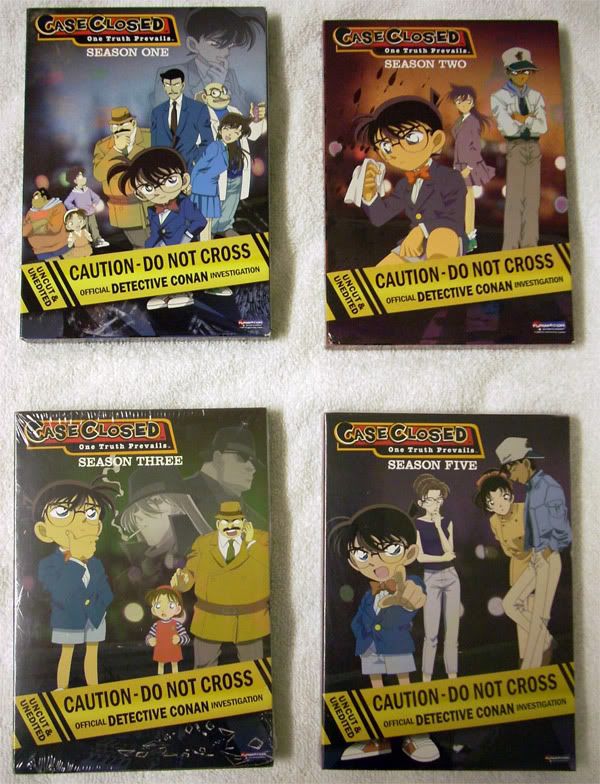 Apparently FUNimation is phasing out these one-year old original boxes and replacing them with the ugly "environmental friendly" Viridian releases. I'm still having season four missing, but it's hard/too expensive to find the original release for some reason… So I think I might end up picking up the Viridian release for that particular season… It's a shame the season 5 is getting so close to introduce Haibara Ai, I hope FUNimation could license more episodes… But the Movie 5 has already been released recently with Ai in it, which her dubbed name is Anita for some reason…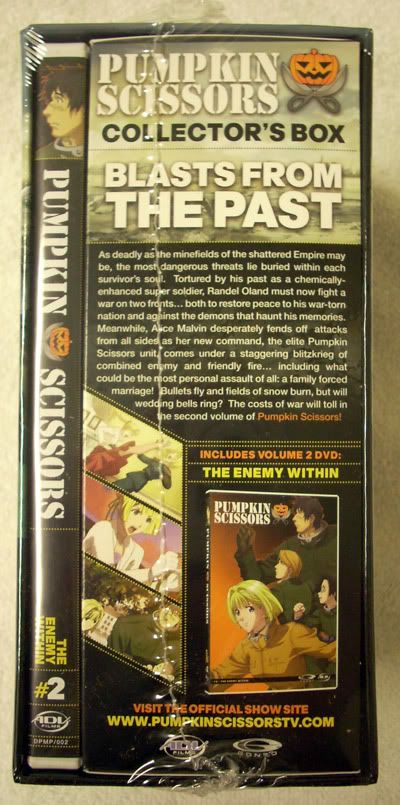 Next is Pumpkin Scissors, has no knowledge about this series at all except it's done by GONZO and it's selling dirt cheap from the recent FUNimation's S.A.V.E release. The box is from ADV, and is very sturdy. It can hold 6 discs, which currently sells for less than $3.
Last ones from Rightstuf batch is Eureka Seven LE 1, 7, and 12.
Each one contains an artbox, a disc, a manga, a CD (2 disc set), and a T-shirt. Forgot to take the pictures of T-shirt, but they are large size. Unfortunately, the box 1 and 7, which are supposedly to house all the 12 volumes of DVD are those top loading with a very small base type of case. It is very easy to tip over, plus when you grab the box, the bottom tends to fall out. Ah! My Goddess season 2 from ADV uses this kind of box too, but comes with an extra o-ring sleeve to make the situation a bit better. But the sleeve makes the discs extremely hard to get out. Whoever comes up with these kind of box design needs to be shot! Box 12, although is flimsy, and probably not designed to hold the discs, is actually the better candidate for using as box. It is a two part with a drawer design. it can hold 6 discs, too. So now I'm using this instead. The price for these LEs are extremely worth it, that is if you're semi-interested in this show. For less than $9 each, you get so much stuff. I think the T-shirt alone could cost at least $5, it's made by Fruit of the Loom (a pretty well known underwear company) with decent enough quality I guess, at least on par with the stuff you get from Walmart or Sam's… So if you buy all the LEs (1,3,5,6,7,9,10,12), you'll get 8 T-shirts, that could last you a week! Out of these 8 LEs, only 1, 7, and 12 comes with CDs, that's original soundtrack 1, soundtrack 2, and complete best (OP/ED collection). So these three LEs have better value then the rest, that's why I'm picking these up for now. For the rest, I might pick them up in the future, depends on how I like those manga, no manga person here, so maybe for the T-shirts then. They aren't hot items, Rightstuf still have a bunch of them in stock, so I'm not worried about them being out of stock any time soon. Maybe the price could go down further if Rightstuf is very desperate to clear them out. So I'll hold off till then.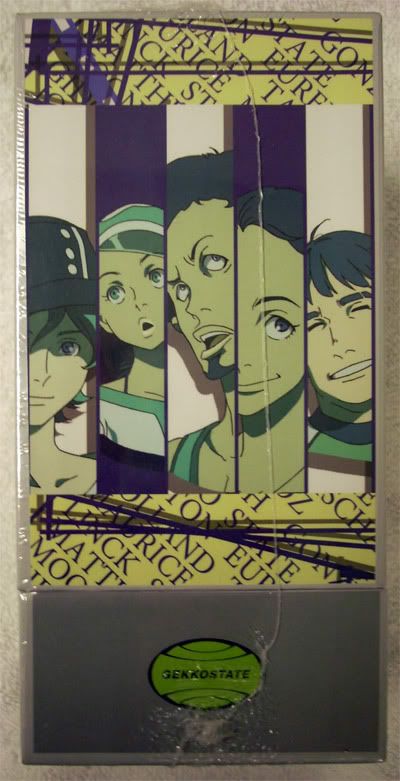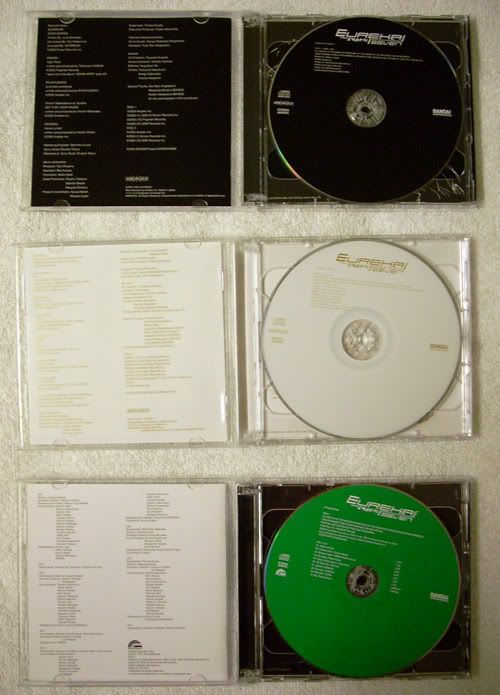 Each CD is a 2 disc set. From top to bottom original soundtrack 1, soundtrack 2, and complete best (OP/ED collection). Complete best has one CD, and one DVD to include the clean OP/ED. I like the music quite a bit in this series, with heavy use of symphony.


Next up are the stuff got from FYE. These are actually the first animes I got from a B&M. Well, technically I also got heavy metal superbit edition and Robotech Shadow Chronicles first edition before… So there was a promotion buying any anime DVD, getting FMA (2003 series) Season 1 Part 1 for $5. Since the cheapest price for the FMA is about $12 online, I think it's actually worth it to pick up, just for the booklets alone…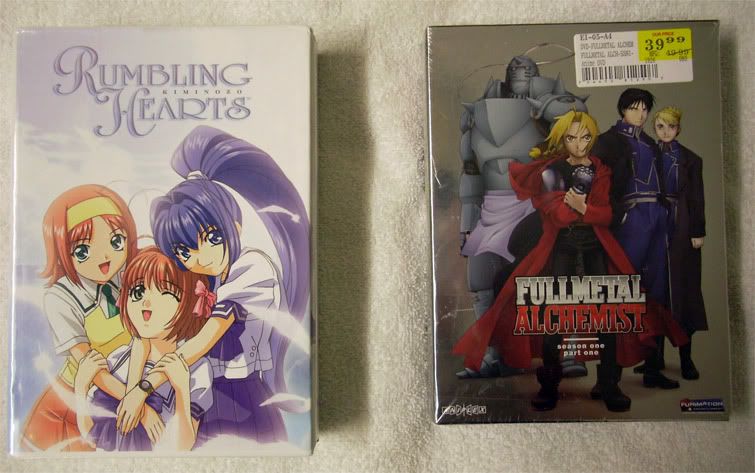 So upon looking around FYE, which they had a whole wall of anime (you don't see this many anime DVDs nowadays). I picked up Rumbling hearts Vol.1 with artbox used for $3.99 along with FMA for a little less than $10.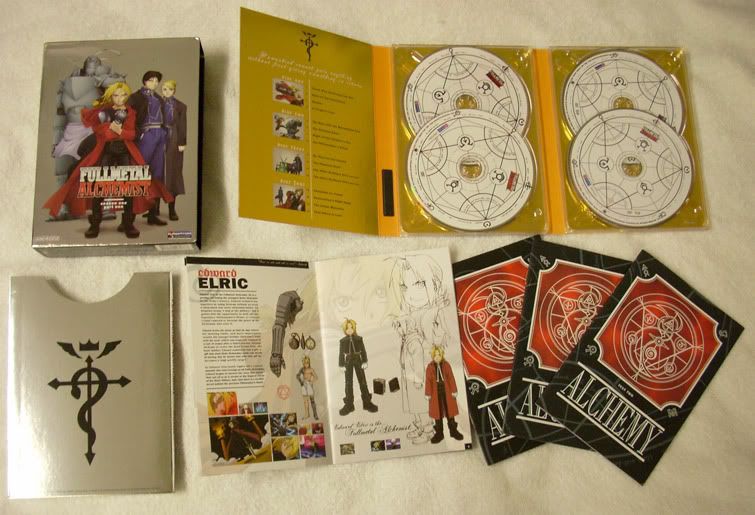 The FMA set is a digipack release with four guidebooks with a flimsy box. It's a pretty attractive collection. But for these popular series, prices are never high in the first place.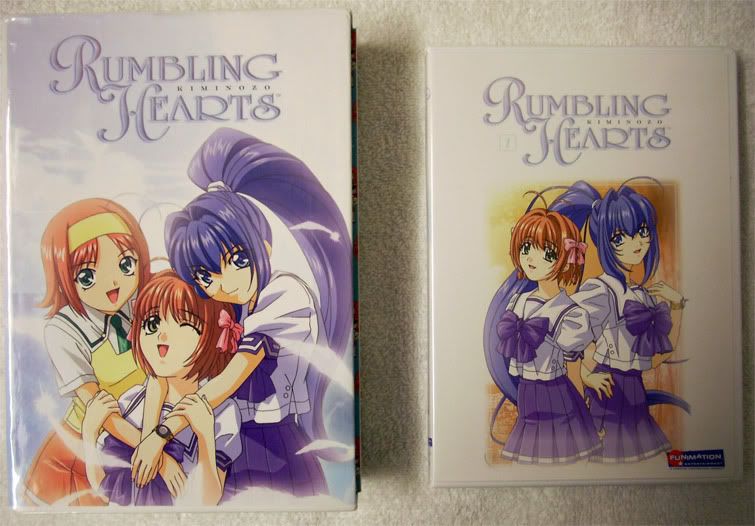 I've always wanted to see this series, since people have been mentioning it when School Days come along. Plus this one happens to be the most price worth item in the FYE I visited, although I usually prefer NEW. I'm almost done with this series now. I kinda of expecting some School Days action coming, but it's not there. I'm not disappointed though, it's still a worth watching one despite the animation quality isn't very consistent over the course. It's probably one of the most realistic drama in anime form I've ever encountered. It's going a bit slow, but it kind of having some J-drama feel in it. I think overall it's not bad. I'm pretty satisfied with this purchase.
So that concludes the purchases I made recently. I think I'm gonna definitely stop buying for the next couple months though since I'm spending way too much lately.