Due to a recent price mistake on Canadian Futureshop site, I was able to get someone to buy the Lord of the Rings Blu-ray set for a mere $24 plus shipping (exchange rate of Canadian dollar to US dollar now is very close to 1:1 now). Right is Apollo 13 15th Anniversary Edition which came with a $10 certificate to see Ridley Scott's new movie Robin Hood (Again used a coupon from Facebook to take $5 off).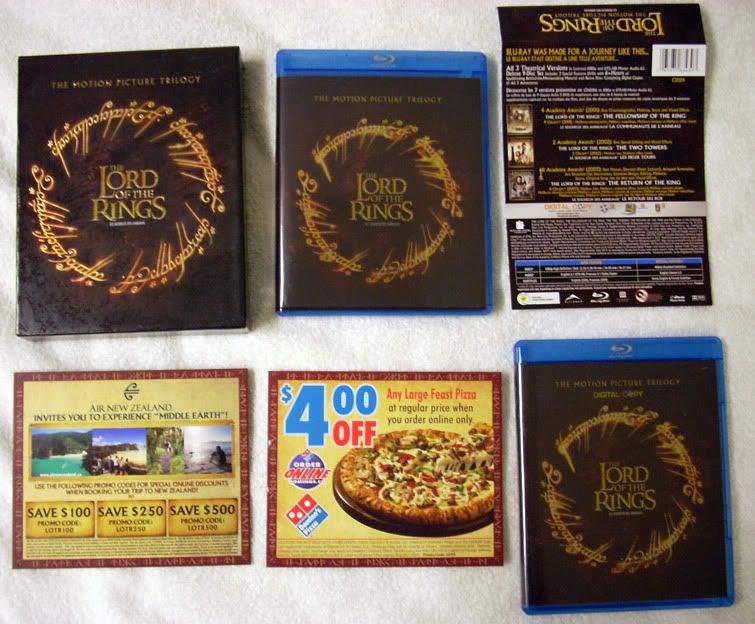 So this is a Canadian release, which has Alliance (the distribution company in Canada) everywhere, even the discs got Alliance intro – both the disc cover and the in-disc content. The package contains French introduction. The box is a heavy chipbox.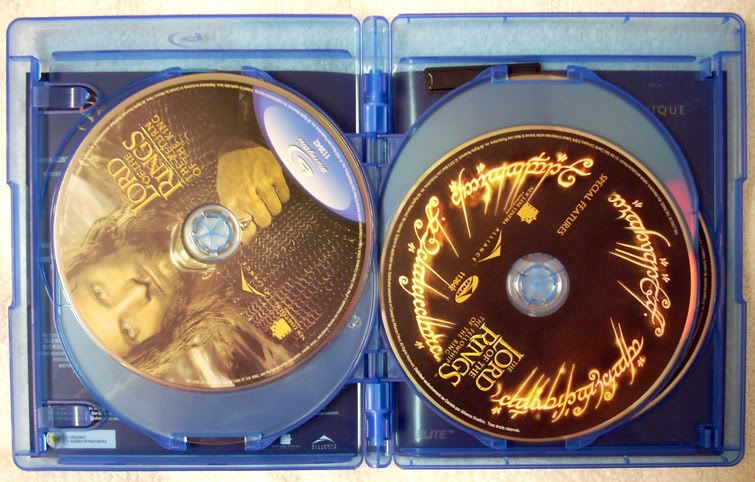 The main case is housing 3 Blu-ray and 3 DVD for extras. I gave the disc a spin, watched the first disc for about 15 min, than have to take off. I think the video looks better than what some people are saying online (presumably this Canadian release has the same transfer as US?). The disc has no BD-J, just simple HDMV mode. It has French dub and two French subtitle instead of the Spanish dub and subtitle on US disc. The extras are minimal. Now I've got to find 9 hours to sit through this set!