So these are the CD drama released at the beginning of every month since April. So there are three CDs out now, CD 4 will be out soon too. It's pretty much milking more money from the property. But it's done quite decent. The highlights are the last song on these CDs, which feature rearranged songs from previous Macross series, sung by seiyuus from Macross Frontier with their respective roles.
CD 1 is Shao pai long 小白竜 sung by Yuichi Nakamura (Alto) and Sōichirō Hoshi (Brera Sterne), this one is alright, I still prefer female voice to perform this particular song though. Unfortunately I can't find CD 1's files right now, so no jacket pictures…
CD 2 is Runner ランナー sung by Hiroshi Kamiya (Mikhail "Michael" Blanc) and Megumi Toyoguchi (utilizing SMALL Klan Klan voice). This song is amazing, I highly recommend it! Megumi's small Klan voice is just so moe, zetsubou sensei Hiroshi's performance is really decent too.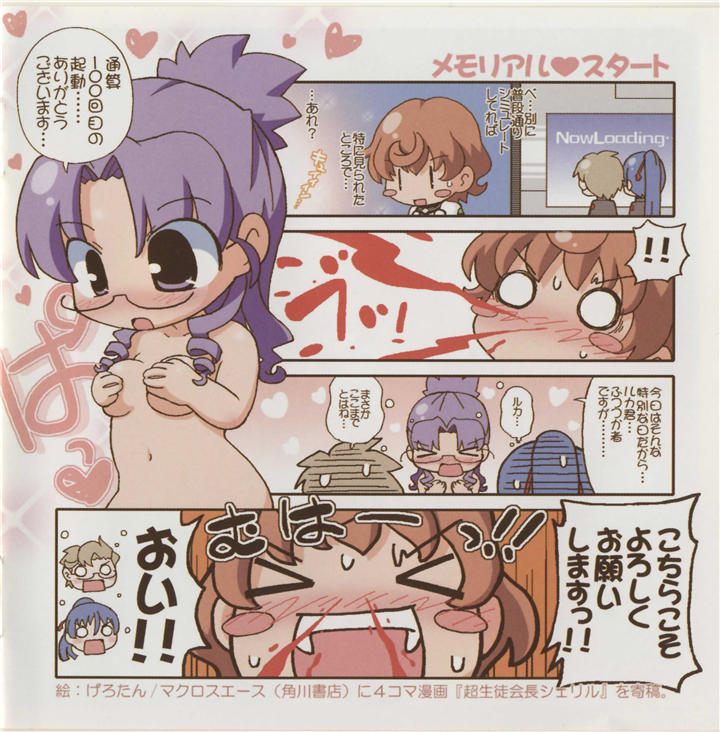 CD 2's four frame manga has great Nanase's fan service, which is quite epic.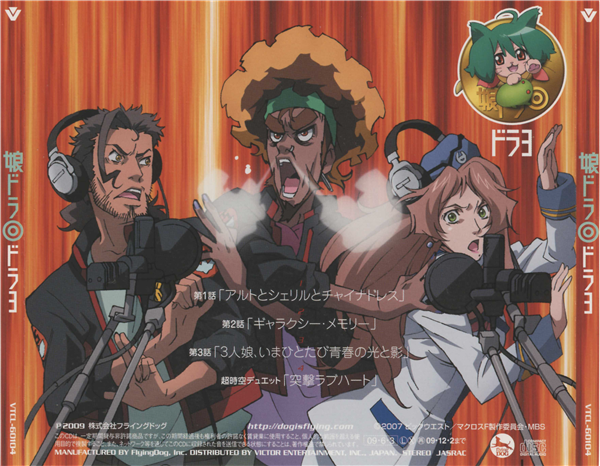 CD 3 is Totsugeki Love Heart 突撃ラブハート sung by Katsuyuki Konishi (Ozma Lee), Sanae Kobayashi (Cathy Glass), Kenta Miyake (Bobby Margot). This song, due to Bobby's involvement, became comical relief type.
I've only got Runner and Totsugeki Love Heart, I'll try to find Shao Pai Long… 320K mp3 encoded by PS3.