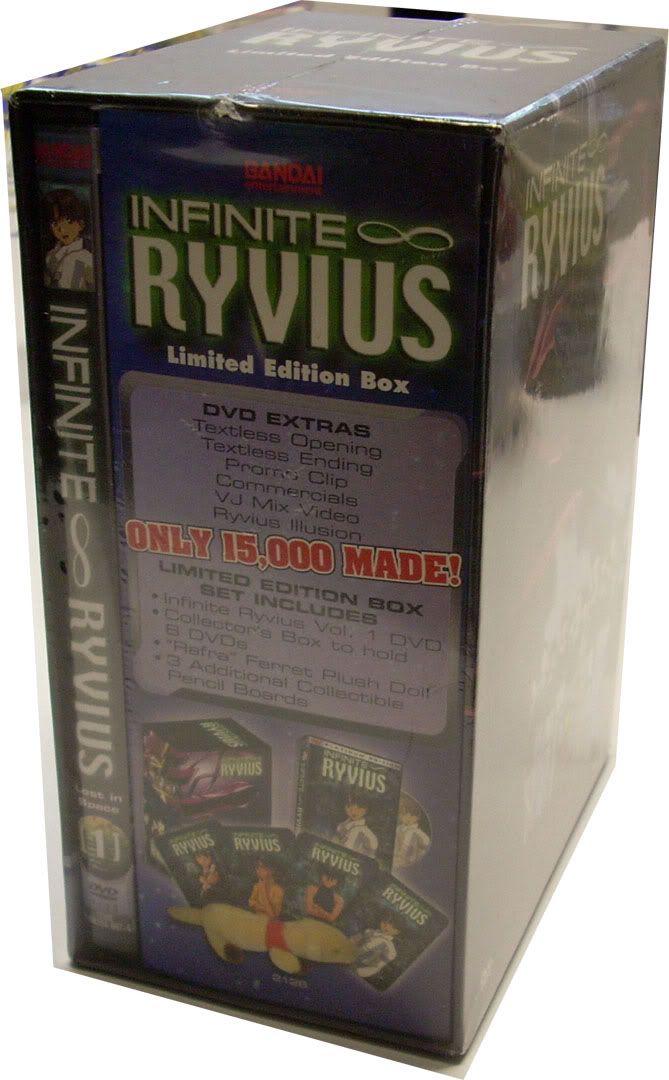 Released: 1999
Go to IMDb page
Information © IMDb.com
"Mugen no rivaiasu"
Tetsu Shiratori, Houko Kuwashima, Sakura Tange, Kyôko Hikami, Rikako Aikawa, Michael Adamthwaite,
So I bought the first volume LE box last year, and pretty much set it aside. I finally watched it last week, and it blows me away. I haven't watched anything so intense for a long time. I finished this series in two sittings. The story is just so gripping that I keep on watching it and never feel tired.
The series is the debut work from Taniguchi, Goro as a director. He later did s-cry-ed, Planetes, Gun x Sword, and Code Geass. All of which are quite enjoyable to watch. But to me, this one is definitely my favorite. One note is that if you don't like teen angst, this is not the series for you.
The series involves around 487 teens rode on an advanced space ship Ryvius after being attacked by some mysterious organization and all their instructors were dead. There's an ass-kicking giant robot on board ryvius which is pretty much the only weapon they have. So now these teens need to organize together, and live in a small society to survive in this government conspiracy.
show/hide