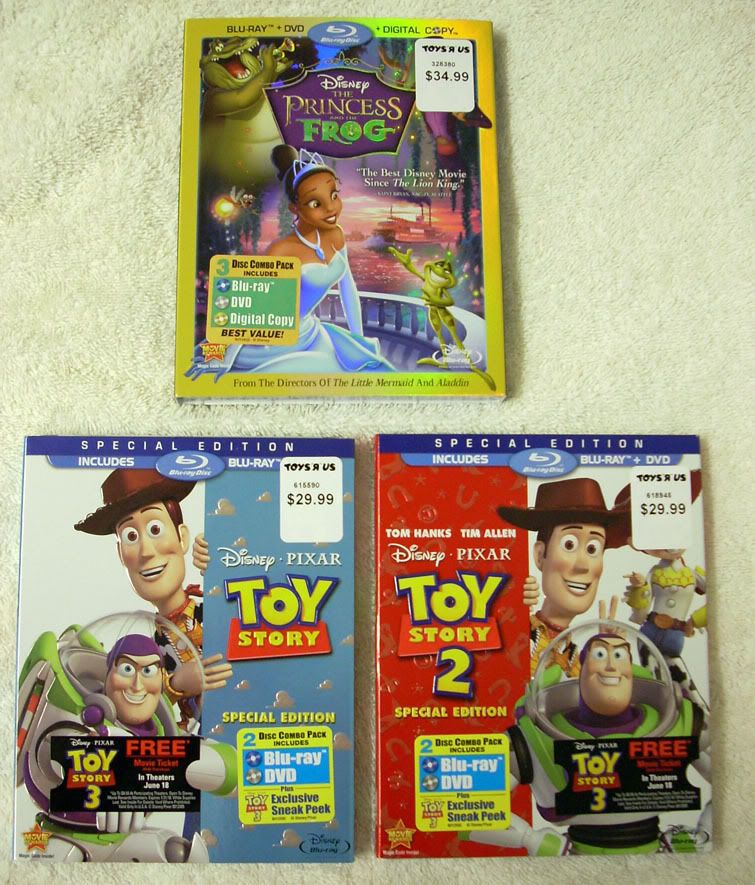 So after applying three $10 off coupons, two trips to TRU, I got the above three Disney Blu-ray Discs for $16, plus two tickets for Toy Story 3 in June.
I've already watched all three, overall quality is superb, especially video quality for Toy Story 1, a 15 year old digital animation. The audio for Toy Story 1 and 2 are DTS-HD MA 5.1 with DTS 6.1 Matrix core, same one on the 10 year special edition DVD.
Princess kiss frog is an unexpected good movie, which I enjoyed quite a bit. This is also a hand drawn animation according to the special features. Didn't notice that… maybe the shading is digital stuff? It comes with a three disc case which is thicker than normal case with a flipping holder for two discs, one on each side.