So in a recent post from Macross World, someone posted the complete scan of Figure Oh No. 130 titled Macross Age, a magazine that looks back the history of Macross Models, mostly VF fighters.


Download the entire scans:




Move on to the second subject of the day… Someone updated the picture with the new Southern Cross/Mospeada double pack from ADV. It's not a bad packaging, but just wish they could use thinpak just like the Macross release.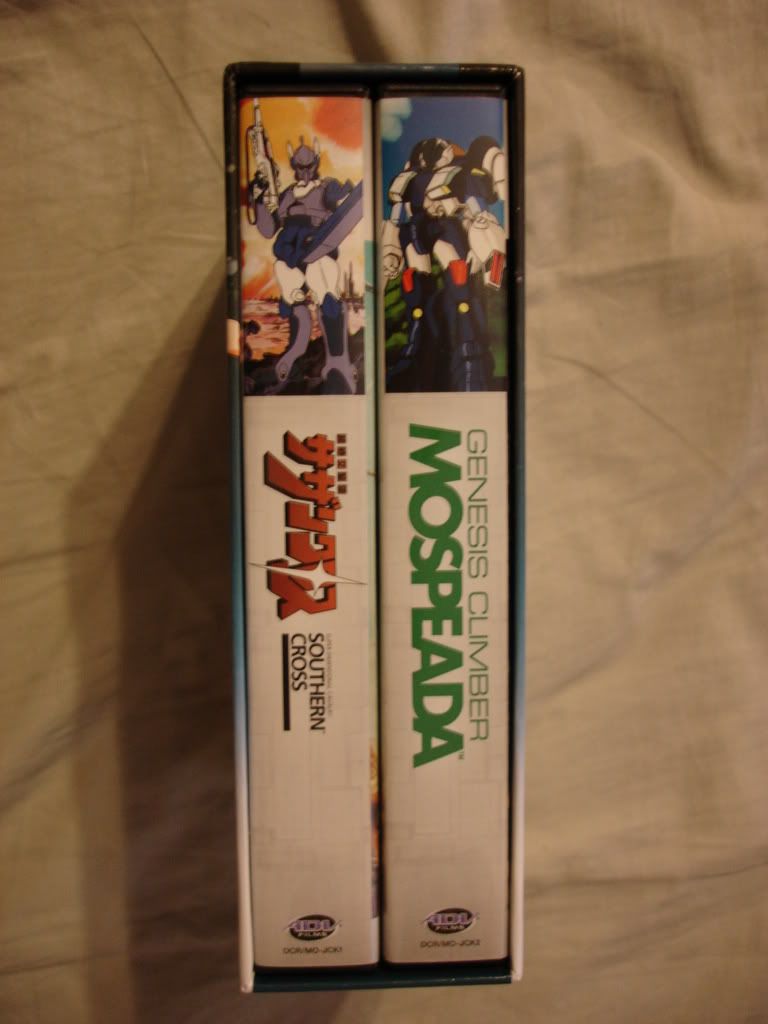 Artwork matches with Macross, but it's a bit different from the original.


Original artwork:


And the disc artwork is plain white mostly, which also matches the Macross release. But they look too plain to me which is the major reason why I didn't pick up this double pack besides I'm not interested in Southern Cross and Price is a bit too high… The case has also been changed, but it doesn't seem to have booklet anymore?? (If this is the case, it's gonna be another even bigger deal breaker! The 22 page booklet provides so much detailed info on this series although no arts are provided, only texts.)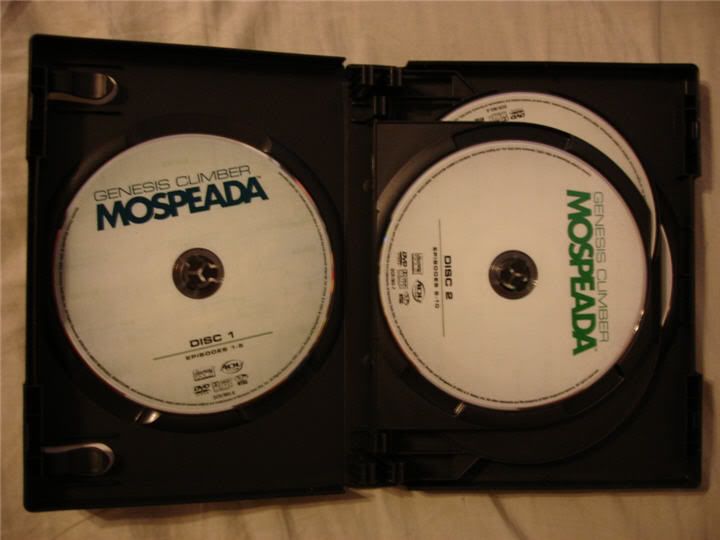 These are the old releases with mecha. You can still get this old release from Rightstuf for $13 (shipping is very reasonable or $49 free shipping to US address). This set went as low as $9 during the ADV thanksgiving sale! Can't beat the price.